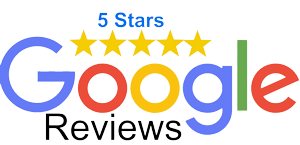 After my years-long TMJ pain worsened, I started seeing Dr. Werfel at NY TMJ & Orofacial Pain. Over the past 7 months, I have noticed a huge improvement and am so grateful that I scheduled a visit last winter. Highly suggest!
Until you shined the light on my life stressors, both big and small, traumatic events that happened over the course of several years…did I realize how this all came to a head. I know I say this all the time…I'm forever grateful to have been led to you. I've learned so much and have healed significantly since we first met. When there is a bump in the road, I find my cozy and the sensations melt away. Thank you over and again for your knowledge, compassion and continuous drive to get the information out there to so many sufferers.
I have been a patient of Dr. Tannenbaum since 2002. I was experiencing excessive facial pain accompanied by pain in many of my teeth. My dentist took X-rays and my teeth were healthy. He recommended Dr. Tannenbaum. During that first visit he was genuinely concerned. He took X-rays and the exam was thorough. He spent a great deal of time discussing my symptoms. His diagnosis was that I had oral facial pain caused by bruxism (teeth grinding). He sent me to Physical Therapy and prescribed a muscle relaxer and neurontin. He designed an oral device for me to relieve the bruxism. Shortly after I began to feel relief. The combination of PT, medicine and the oral device worked wonders. I was on medication for 1 year. From 2002 to the present I wear the oral device every night. I highly recommend Dr. Tannenbaum not only for his knowledge but that he truly wants to help. I see him every six months now to adjust my device.
Dr Aimee Werfel is very professional and knowledgeable. She has helped me to quickly get control of my TMJ issues, and I've seen marked improvement in my jaw after only three months of treatment.
Dr. Werfel is really great! A very skilled physician who takes a lot of interest in her patients who does everything she can to provide relief!
I recently saw Dr. Tanenbaum, and I would highly recommend him. I've been suffering from TMJ for almost a year, and it has severely impacted my quality of life. I've done a ton of research, and the info on TMJ is so disheartening: there are very few reliable, scientifically-proven treatments; treatments are expensive and largely uncovered by insurance; the field seems to be overrun with unqualified money-grabbers claiming to be experts. Finding someone who is competent AND trustworthy seems to be difficult to do. Dr. Tanenbaum seems to be both.
Dr.Tanenbaum and Dr.Werfel are the best. So professional and I feel so much better!
"After years of seeing multiple TMJ specialists who would sell me expensive splints and treatments without actually looking at my specific issues, Dr. Tannenbaum was able to figure out upon my first visit that my problem was neurological and not related to TMJ at all. Although I technically wasn't treated by him, his integrity and evidence-based diagnosis is shown through these actions. I did end up being diagnosed with a rare movement disorder and am eternally grateful to Dr. Tannenbaum for being able to catch that and refer me to the appropriate doctor."
"I take word-of-mouth recommendations seriously, and I would not offer one – let alone one relating to healthcare – if I did not hope and believe that it might genuinely benefit someone.
It is not hyperbole to say that Dr. Tanenbaum changed my life – he gave it back to me. He liberated me from the tyranny of my temporomandibular disorder.
My jaw would lock each time I would close my mouth, which, among other things, removed all enjoyment from eating and severely limited my diet. It was awful, endlessly depressing. I had reconciled myself unhappily to living with this condition for the rest of my life.
Thankfully, a trusted friend referred me to Dr. Tanenbaum – a thoughtful, kind, empathetic human being, who literally happened also to have written the book on temporomandibular disorders. Dr. Tanenbaum was able brilliantly and painlessly to eliminate my condition completely, with carefully considered, creative, and innovative problem solving.
In short, I no longer click! Dr. Tanenbaum accomplished this seemingly miraculous feat by deftly increasing minimally the height of certain teeth such that my jaw would close just shy of its lock-point. Now, I can eat what I want and have reengaged with life without temporomandibular discomfort. It's truly incredible.
With immense, heartfelt gratitude, and in the hope that a fellow sufferer will find this testimonial and similarly find relief, I recommend Dr. Tanenbaum. I cannot do so highly enough."
"Donald Tanenbaum is an amazing orofacial pain specialist. If you're experiencing orofacial pain, he is absolutely the person to go to. After being dismissed and receiving multiple misdiagnoses by four different doctors (two ENTs and two neurologists), Tanenbaum was the first person who took a single glance at me and took my case extremely seriously for what it was. I'm now on an amazing treatment path thanks to New York TMJ & Orofacial Pain center. Thank you Dr. Tanenbaum."
"Dr. Tanenbaum is a miracle worker. I went to him with jaw pain (TMJ) and feel 100% better now. He was kind enough to have a zoom call with me at 10 pm on Halloween during Covid, and saw me soon in his office to fit me with a bite plate and teach me exercises. His office staff and other doctors are top notch as well."
"I can't recommend Dr. Tanenbaum highly enough. I came to him after years of experiencing chronic TMJ pain that was debilitating and significantly impacting my day to day quality of life. I had limited mobility and it was painful to eat. Through various interventions including a new appliance, injections, and coordination of care with other providers, he got me to a different, stable place where I don't experience daily pain and am able to eat normally. He dramatically changed my daily experience and I am no longer suffering! He is knowledgeable and trustworthy and has a warm bedside manner. Very grateful for his commitment and expertise to getting me better."
"Look no further than Dr. Donald Tanenbaum if you are suffering with jaw pain. Dr. Tanenbaum wasted no time diagnosing the issue and putting me on a path to recovery. I had been suffering with excruciating jaw and ear pain. I was at my wits end! I struggled to find a doctor who would hear me out before jumping to conclusions. Dr. Tanenbaum listened. He was also very compassionate. He spoke to me on a level I could understand rather than using medical jargon that was over my head. With Dr. Tanenbaum's expertise, plus Physical Therapy, I'm thrilled to say that I am pain-free! Becoming a specialist in treating orofacial pain requires a commitment above and beyond dentistry. There are not enough doctors like this out there. I consider myself very lucky to have found Dr. Tanenbaum"
"Caring, thorough doctor who helped me go from feeling completely helpless and terrified about my jaw injury to calm and empowered. He explained my injury in a way that finally gave me an understanding of the problem, using a model and even drawing diagrams as visual aids, and he created a plan for healing which has me on the mend. Highly recommend."
"Thank you, I'm beyond grateful for your help – you have taken 30 years of chronic severe pain and made my life beautiful!!"
"Dr. Syrop was incredibly kind and listened closely to my symptoms and concerns. My appointment lasted a full hour and he explained his findings thoroughly and gave me practical solutions to try before recommending further treatments. He is the only TMJ specialist that my dentist recommends his patients to and I totally understand why now."
"Dr. Tanenbaum has been a literal lifesaver for me (I mean this in the literal sense). I owe a big thank you to him and his team that was able to fit me in when I was doing soo poorly. I can only recommend everyone to see him. In addition, he and his team are such nice people. Thank you so much for helping restore my life!"
"Dr. Syrop is helping me with a persistent clicking in my left jaw. He stayed in the exam room with me for almost an hour and carefully, gently, and thoroughly explained everything to me. I felt so relieved just speaking with him. He truly is the best there is when it comes to these matters. He's far too humble to say it, but his credentials and the way that he is sought after among dentists everywhere to speak on jaw and facial issues is well deserved. I'm on my way toward healing and recovery!"
"I trust Dr. Tanenbaum implicitly. He knows what to look for and how to treat it. I would go no place else."
"Dr. Syrop is a wonderful dentist. He is compassionate and kind. He takes his time and explains everything. He has helped me immensely with my TMJ. Words can't express how grateful I am to him and his wonderful staff. Great location! Never have to wait. Highly recommend."
"Dr. Tanenbaum is simply the best. He is gentle and patient. He has a great bedside manner and really listens to his patient's concerns. I was in pain for months until I finally got referred to Dr. Tanenbaum. He has helped me tremendously. I highly recommend him for anyone suffering with TMJ."
"I cannot say enough amazing things about Dr. Syrop! I was referred to his practice by both my regular dentist and periodontist when my TMD pain became unmanageable. I had previously seen another specialist with little to no results and was worried this would be the same. I could not have been more wrong. He and his staff are attentive and caring and his treatments have honestly reduced my TMD pain in a way that has changed my life. If you are in need of care do not hesitate to make an appointment, you will not be disappointed!"
"I have been seeing Dr. Tanenbaum for years. He has really helped me with migraines caused, in part, by TMJ. I highly recommend him because he explains everything in great detail and has a lot of knowledge and expertise about TMJ, migraines, facial pain, and tooth alignment.
"My experience with Dr. Syrop was fantastic. His team is attentive and I truly value his approach to his appointment schedule. Because Dr. Syrop sees one patient at a time, he was able to ask targeted questions, get to the bottom of my TMJ problems, and provide actionable solutions within the first visit. Highly recommend."
"I was having terrible pain and tightness in my neck and jaw area. After a few visits with treatment from Dr. Tanenbaum, I experienced a great deal of relief in those areas. Highly recommend!
"Dr. Syrop was highly recommended to me, and he did not disappoint. He has a very nice bedside manner and is extremely knowledgeable. The perfect combination!! I am very confident in his treatment plan for me and now I will be the one to highly recommend him, should anyone have an issue with tmj and need a true specialist."
"I went to Dr. T when I out of the blue experienced acute locked jaw. My jaw has made a significant amount of progress which I owe to the doctor, the mouth plate he made me, the recommendations of the oral surgeon, and my physical therapist. Dr. T is dedicated to building a comprehensive plan for recovery – couldn't recommend him enough."
"Dr Syrop is an outstanding dentist, and diagnostician. He is incredibly dedicated and caring of his patients. He is certainly among the best doctors in the treatment of TMJ in the nation. I recommend him with complete confidence. He is literally a doctor's doctor."
"I am so very grateful that I went to see Dr. Tanenbaum. He was kind and helpful (as are the rest of the staff!) and has helped make my jaw feel substantially better. While jaw pain is not something that goes away in a week, my pain has gone down substantially since first going to see Dr. Tanenbaum, and I am confident that I will continue to improve under his care!"
"I've been a patient of Dr. Syrop's for over 5 years now, seeing him for both Neuropathic dental pain/Trigemial Neuralgia and TMJ. Dr. Syrop is the BEST doctor you could see if you suffer from either of these two conditions and you will be in excellent hands. I've never met a doctor who cares so much about his patients and goes the extra mile to make sure you're okay and you get well.
I highly recommend Dr. Syrop- he will be your best chance at getting better."
"I have struggled with TMJ for years, as well as other issues that affect my neck and jaw. My regular dentist gave me something to protect my teeth, but the pain became unbearable. He suggested I go see Dr. Tanenbaum. I am so lucky! He looks at TMJ from a thorough, holistic perspective. He listed to my complaints and provided a comprehensive plan involving relaxation, mouth guards, and meditation. In just a couple of months, I am feeling so much better!"
"Dr. Syrop was great, he took his time, was very thorough and explained everything in detail. I highly recommend him especially for TMD/TMJ issues. Courtney
Dr. Syrop was very kind and very informative and gave me some simple practical steps that immediately started to make me feel better. I highly recommend him!"
"It's been 2 years since Dr. T treated me for facial pain. All I can is that I have seen so many doctors to find the answer to my debilitating facial pain and Dr. T was the only one who helped me. This man is amazing and worth every penny. God bless him and his staff."
"I met Dr. Tannenbaum 2 years ago after suffering from severe pain from 2 teeth that I cracked that aggravated a nerve. After seeing multiple doctors with no answers and no relief- I was referred to him by my dentist. He immediately diagnosed my condition- gave me exercises, med to take, and a meditation referral. I can't even begin to tell you the difference it has made in my life. I am no longer on the medicine and the meditation has had such a positive effect on my life. Thank you so much Dr. Tannenbaum – God Bless"
"I am very impressed with your diagnosis via Zoom. I have been doing my exercises all day because they absolutely relieve the pain which is there but so much better and tolerable! You have given me the knowledge which will be the power to healing. I am so grateful to have found such a knowledgeable and caring doctor as you. It's amazing how I can control the pain!"
"Dr. Tanenbaum saved my life! I was suffering from debilitating pain in my jaw, on both the right and left sides. I was unable to chew, talk for long periods of time, teach my students, and most importantly laugh and smile with my kids. Dr. Tanenbaum and his wonderful staff worked with me to find major pain relief. The combination of BOTOX® in the muscles surrounding my joints paired with steroid injections helped provide relief and changed my life. I had been suffering for about a year. My last appointment with Dr. Tanenbaum was in June of 2018 because since then I have been in a much better place! Thank you, Dr. Tanenbaum!
"Dr. Tannenbaum worked wonders for me for a serious TMJ issue. He's a miracle worker!!"
"After spending the night in the ER with extreme jaw pain, I was referred to Dr. Tanenbaum. At my first visit, he spent over an hour with me and was the only person who could explain what was happening with my jaw. He made a bite plate for me to wear as I slept. From the first night, I felt relief, and my jaw seemed to realign itself. I have worn it every day, and no longer have any complaints or discomfort. I consider myself very lucky to have found Dr. Tanenbaum. He is not only a true expert in his field, but kind, compassionate, professional, and above all, a really good person! Thank you, Dr. Tanenbaum, from the bottom of my heart."
"Dr. Tanenbaum saved my life. After randomly developing tinnitus while at college with no seeming cause (and thus no way to alleviate it), I developed TMJ from over-clenching my jaw from the stress of it. As a result, not only was I in constant discomfort from the tinnitus but in chronic pain in my head, jaw, neck, and even shoulders and there was no escape. Dr. Tanenbaum was the first doctor I saw who seemed to understand how this was affecting me, and set me on the right course. I would recommend him to anyone; it is absolutely worth the money."
"Dr. Tanenbaum's services aren't cheap but it's my health & the results are amazing from the 1st visit. He's a lifesaver to me and many others where no other board-certified specialists could do anything for my head/neck pain. I had actually lost most hearing in the right ear, verified by 3 separate hearing exams at an ENT, and it came back within a day or so after he treated the underlying cause. The Best!!"
"Dr. Tanenbaum is a great doctor with extremely friendly and helpful staff. I went to Dr. T when I out of the blue experienced acute locked jaw. He was calm and guided me through the appropriate measures, which included going to see a great oral surgeon in the city. My jaw has made a significant amount of progress which I owe to the doctor, the mouth plate he made me, the recommendations of the oral surgeon, and my physical therapist. Dr. T is dedicated to building a comprehensive plan for recovery – couldn't recommend him enough."
"I was suffering for years with TMJ so bad it made my ears ring and buzz. I went to countless Dr's Who had no answers for me. Dr. Tanenbaum assessed my situation and did some trigger points shots directly into the problem spots. After a few visits, I was feeling like normal. I go back now as needed. I highly recommend Dr. Tanenbaum."
"I am so very grateful that I went to see Dr. Tanenbaum. He was kind and helpful (as are the rest of the staff!) and has helped make my jaw feel substantially better. While jaw pain is not something that goes away in a week, my pain has gone down substantially since first going to see Dr. Tanenbaum, and I am confident that I will continue to improve under his care!"
"Dr. Tanenbaum literally gave me my life back. After months of suffering and several incorrect diagnoses, his understanding of the brain and its relationship to dental/facial pain made all the difference. Thanks to Dr. Tanenbaum's approach and patience, today I feel great!"
"Ten months into treatment, I'm experiencing no jaw pain and the clicking is gone. So there you have it, three dentists failed where Dr. T succeeded. My only regret is not going to Dr. T. years earlier!"
"One year ago, I was suffering from jaw, neck, shoulder, and ear pain. I had the feeling of having chronic sinus infections and a horrible feeling of dizziness. After numerous visits with my ENT and no results, I finally found Dr. Tanenbaum.
After a thorough exam, x-rays, and conversation, I was diagnosed with TMJ dysfunction. I am thrilled to say, that after one year of care with Dr. Tanenbaum, a large amount of pain and suffering has disappeared and I feel like "myself" once again."
"I had deteriorating TMJ from early adulthood, and it got particularly painful in my late 20's, to the point of affecting my day-to-day happiness. The sharpest jaw pain was coincident with a click that happened when I opened my mouth. Over a few years, I saw three different dentists about it. They all put in their best effort, from night guards to extracting my wisdom teeth. The net effect of all of this treatment was to keep my jaw pain from getting any worse, but sadly no improvement. [Dr. T] diagnosed my issues and explained them to me in greater detail than I had heard before. It felt like we were a team trying to fix my health problem. I have my life back to normal!
Thank you for curing me and listening. What we accomplished together seems so simple and yet it was a journey until I walked into your office. I have renewed energy and feel like going back to all the sports and activities that I stopped over the last three years."
"I was suffering from intense pain in my face your jaw and I was sure that my career as a lecturer was over. But Dr. Tanenbaum truly saved me as the pain disappeared with his therapy. He was gentle, and an expert. Thank you Dr. Tanenbaum for helping me get my life back."
"For certain reasons (possibly some dental work), I began to clench my jaw significantly more over the summer of 2008. As a result of this, my jaw muscles began to increase in size. Not only did I begin losing significant amounts of sleep, but I also became increasingly concerned about the physical appearance of the enlarged muscles. After many, many visits to various dentists, jaw surgeons and orthodontists, I was finally referred to Dr. Tanenbaum. Over time, his course of treatment including the provision of a bite plate and trigger point injections proved to be just the right solution over the course of time. Thanks to Dr. Tanenbaum my general physical and mental health (and thus quality of life) improved significantly. Thanks."
"I owe Dr. Tanenbaum a debt of gratitude. My jaw ached, I had limited range of jaw motion for chewing; which meant I could only eat soft food. After my visits with Dr. Tanenbaum along with the prescribed physical therapy, I was able to get back to normal eating. It is great to be able to enjoy a steak, bite into an apple, and eat a hero sandwich again!!! Thanks Dr. Tanenbaum."
"Thank you, thank you for helping me feel better and just for supporting me. I am so grateful to have found you. I know you really try hard to help me through pain and I appreciate it. I really admire you and you inspire me to become stronger. I have little support from others, so I am particularly thankful. Your approach to facial pain changed my life. Not only did you address my physical pain, but you gave me insight into what was driving my pain, and what it would take to make life-changing decisions that would finally enable me to let go of my unhappiness. This was one of the most important elements to my getting better."
"By helping me to see that my two-year battle with facial pain was due to the stress created by multiple sclerosis, you gave me the key to getting better."
"Without you, I never could have imagined how jaw pain, difficulty lockjaw could have been related to my busy schedule and taking care of everyone's needs but my own. As a word of encouragement for your other patients, tell them that there really is hope and a light at the end of the tunnel."
"After we first met, I began to do some thinking and realized that my face pain didn't just appear one morning as I suspected, but probably had been building over the course of many, many years, perhaps even over most of my lifetime. Because of your insight, I now realize that for most of my life I've carried huge amounts of stress in my mouth and jaw. I now know that all day long and even in my sleep, my jaw has been tight and tense and that is the cause of my pain."
"Dr. Tanenbaum was able to help me when no one else could. For a little over a decade, I have been suffering from chronic migraines. I had to deal with pain not only in my head, but also in my neck, shoulders, hands, and ears. I had seen top specialists in neurology and even took a trip to a prestigious hospital in Manhattan.
After trying various medications, both preventative, off label, and as needed, I didn't know where to turn. It wasn't until an ENT referred me to Dr. Tanenbaum, in my late 20s, that my quality of life had been greatly improved. While I am still a migraine sufferer, the frequency of my migraines and referred pain has been significantly reduced. This has allowed me to take less medication and restored my hope for a future with less, and hopefully one day, no migraines.
Communications regarding my treatments were always honest and realistic. I was fitted for a nighttime bite plate to reduce clenching and facial stress. Simultaneously, I started trigger point therapy which was the best treatment I ever received. Dr. Tanenbaum's approach of using trigger point injections reduced the muscular tension in my body and was instrumental in relieving the frequency of my headaches.
I want to thank Dr. Tanenbaum for his comprehensive treatments, honest feedback, and recommendations. I would recommend his expertise to any person suffering with a TMJ and/or migraine condition."
"I thought I handled the stress and challenges of what life handed me well, but my brain had other plans. The good news is that there is help available, and where there is help, there is hope. No one afflicted with this debilitating condition needs to suffer. With the right doctor and appropriate protocol, a positive attitude, and the motivation to get better, anyone with TMD can return to the normal, productive, fulfilling life they once had.
Dr. Tanenbaum has the ability to do pain management with his very presence. His approach to this field is calming and thoughtful. Dr. Tanenbaum has guided me through times of intense pain that subsided under his care. He is an accomplished and experienced dentist who takes one's entire history into consideration at every visit.
He is an advocate for his patients and understands women's health issues and their connection to dentistry. I am grateful to be a patient of Dr. Tanenbaum's and to benefit from his vast expertise and compassion."
"My journey began in December 2009 when I began to have headaches over my right eye, buzzing in my ear and pain in my right cheek and lower jaw. I was first treated for a possible sinus infection, then had oral surgery, was sent for a CAT scan, met with another ENT physician and was sent for an MRI of the brain, met with a neurologist to rule out anything serious and was told I could treat the pain with medication.
I was not satisfied with the unknown source of my pain and went back to the dentist that did the surgery and he suggested I see Donald Tanenbaum. I called from that office excited of about the prospect of diagnosis and cure, as I was told he was" the man" to see for facial pain and was lucky to be seen that day.
The man, is too simplistic, "my hero" is more like it! 8 months later I am almost back to being pain free.
This was accomplished in 3 visits. What impressed me most about "my hero" was as I do with every client, he spent a good hour talking with me to explore what could be triggering the pain. Unfortunately, more often than not, the medical model does not take the time to look at the person as whole. They are focused on diagnosis and medication. My determination to find the underlying cause first, as I do with patients lead us to discover I was clenching my teeth during my Dad's battle with cancer for the past 3 years. He passed away in November 2009 and that is when the pain began.
I can only hope that more people will not suffer as long as I did and go through the journey of 8 months of uncertainty, Dr. Tanenbaum will be a friend and referral source of the www.thembaprogram.com and for life."
Beth Elgort, LCSW, founder of The MBA Mind Body Awareness Program
"My TMJ journey started years before I recognized I had a problem. By the time I sought the help of an expert, I had been unable to eat solid food for three months, could only talk with minimal mouth movement, avoided laughing, and ultimately forgot how I was supposed to close my mouth; "didn't my teeth used to meet in some "woven" fashion?" I asked myself. Needless to say, I suffer from a bit of Doctor-avoidance but there was no ignoring my dilemma.
After I consulted with my local dentist, he advised me to seek the help of a "TMJ Specialist". So I asked my husband's New York Oncologist for a reference. His medical colleagues recommended Dr. Donald Tanenbaum; known to be one of the national experts in the field.
When I visited Dr. Tanenbaum I was in a distressed state. I was feeling hopeless and thinking life with this kind of discomfort was really not fun. After 360 degree x-ray "head shots" were taken, his medical assistant informed me that DR. T. wanted to talk to me which I thought was a bit odd but was willing to do anything to get help. His first inquiry was "So what is going on in your life?" This important question marked the beginning of my healing journey.
I am a problem-solver and was hoping for a quick fix to my TMJ condition but through the education provided by Dr. T, I soon understood that some cases of TMJ are multi-layered – really 3-dimensional. Because to begin to solve the pain and suffering caused by TMJ, one needs to view it through the lens of a psychologist, physical therapist, orthopedist, psychiatrist, acupuncturist and dentist. Complicated? You bet.
Dr. T's approach to treat TMJ in this holistic manner requires him to wear all these Dr. Hats which makes him an artist of sorts. His solutions and ideas to my particular case were applied in baby steps. Using this "try and observe" method, time was allowed to determine the effectiveness of each of the varied treatments.
Over a period of 2 years, I received monthly trigger point shots to relieve stress and tension in jaw and neck, prescription drugs to relax jaw muscles at night and also to relieve basic anxiety/stress, exercises prescribed by an MD Physical therapist as well as weekly physical visits, "bio-feedback" approaches to modify stress-induced physical responses, day retainer during the day and mouth guard at night to prevent teeth grinding and finally temporary and then permanent dental work to correct work previously done when my jaw was in the "wrong" position.
In the end, through this holistic approach, I have been given my life back. I now feel like I have control over my condition and know the tools I can apply when stress starts to build and old habits return. Life is good."
"My TMJ journey started years before I recognized I had a problem (more commonly known as TMJ) as a condition which was the by-product of stress, anxiety, and tension. The condition produced some jaw pain and maybe some "clicking sounds" in the jaw. And like most people, I thought that all TMD including mine could be managed with some Ibuprofen or aspirin or a good night's sleep. How wrong was I…?
In October 2007 I started to experience a sensation of the muscles across the bridge of my nose tightening. I found myself constantly applying pressure to and massaging the muscles to perhaps relax and stretch them out. Shortly thereafter, everyday common sounds started to become bothersome; the washer and dryer or vacuum, the television, and stereo. Even the sound of my own voice. Noises seemed to be more intense and magnified. I started to notice a constant, unrelenting ringing in my ears and they always felt full and clogged. I was continually "popping my ears" to clear them. The breaking point was at a restaurant one night when the level of sound became so irritating, I wanted to leave without finishing dinner. That night, I knew I needed help.
Since I had experienced minor problems with my sinuses in the past, my first thought was that these symptoms were sinus related. However, they checked out to be normal. The nurse practitioner at my ear, nose, and throat specialist's office suspected that my symptoms were related to TMD. Because I was ignorant to these less common symptoms, I did some homework and research and learned that there are indeed many other "red flags", and I had most of them. That same week I also saw my dentist for a routine exam. After some discussion with him, he referred me to Dr. Tanenbaum.
The day of my first appointment with Dr "T", my symptoms had become chronic and severe. In addition to my other symptoms, now my entire face, from my forehead to my jaw hurt. Even my eye sockets hurt. To apply any pressure to the top of my head and especially my temples produced pain. My head felt as if it were in a vice being squeezed everywhere. I felt tired and lethargic all the time. My only relief was while I was asleep during the night.
After an extensive interview and a thorough exam, Dr. T felt that my TMD symptoms were a result of a medical condition that I had been struggling with for well over a year.
In 2006 I had extensive ankle surgery due to a sports injury. My recovery was difficult and much slower than what was anticipated. I suffered from constant moderate to severe pain, complications, and setbacks. I continually tried every viable medical treatment available without much improvement. With each new procedure that I tried my available life's savings slowly dwindled down to zero. Before the surgery, I was very active in sports and was able to work at a job that took me all over the world. I never had to rely on someone else. Now everything had come to a complete standstill and I became dependent on another person.
Dr. T concluded that the physical and emotional stress of the surgery, loss of savings and independence, and the inability to work or play were all catalysts to my problem. He suggested some physical therapy, some muscle trigger point injections, and a custom-fitted rigid night guard. I was also taught how to help lessen the tension in my jaw. Because I followed his suggestions and was consistent with the treatments, I experienced relief relatively quickly. Today, I am usually totally free of the symptoms of TMD. Rarely will they start to surface, but when they do, they are easily controlled.
TMD does not discriminate. It could affect anyone. I thought I handled the stress and challenges of what life handed me well, but my brain had other plans. The good news is that there is help available, and where there is help there is hope. No one afflicted with this which at times can be a debilitating condition needs to suffer. With the right doctor and appropriate protocol, a positive attitude and the motivation to never give up but to get better, anyone with TMD can return to the normal, productive, fulfilling life they once had."